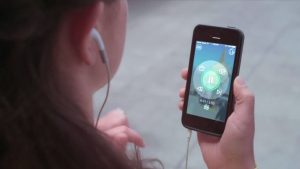 Lecture : There is no lecture this week – go walking instead!
Reading
: Bollini, Letizia, Rinaldo De Palma & Rossella Nota. 2013. Walking into the past: design mobile app for the geo-referred and the multimodal user experience in the context of cultural heritage.
International Conference on Computational Science and Its Applications
, 481–492. Springer. [
pdf
]
Before your tutorial you are expected to experience one of the following walking tours:
Museums Victoria – Walk through History
Three options, two in CBD and one in Spotswood
App available for both iPhone and Android
Coastal Trails
Four options – Art, History, Indigenous and Environment
App available for both iPhone and Android
SoundWalk Melbourne
Docklands
Requires QR code scanner
Make some records of your experience – you will need these for tutorial activities.

Tutorial:
Activity 1 – Walking Tour Experience
Be prepared to tell the class about your experience:
Which tour did you take?
What did you like? Not like?
What did you learn?
Some time will be given to start working on a blog entry illustrating your experience (part of assessment Task 4). This does not need to be long, but it should incorporate a map locating the tour you walked and some of the records you made of the tour. This is intended to be an activity which checks that you are prepared to complete assessment Task 3 – take the opportunity to ask questions!
Activity 2 – Vanitas Chapter 1
Activity 3 – Three streams
Be prepared to briefly answer the question:
Of the three streams introduced (Digital Media, Digital Heritage, Digital Scholarship), which one interests me most and why? Refer to one resource or output you have been introduced to which influenced your ideas.
You will develop these thoughts also as a short blog post (c200 words – also part of assessment Task 4) which must include the link to the item you refer to as influencing you.